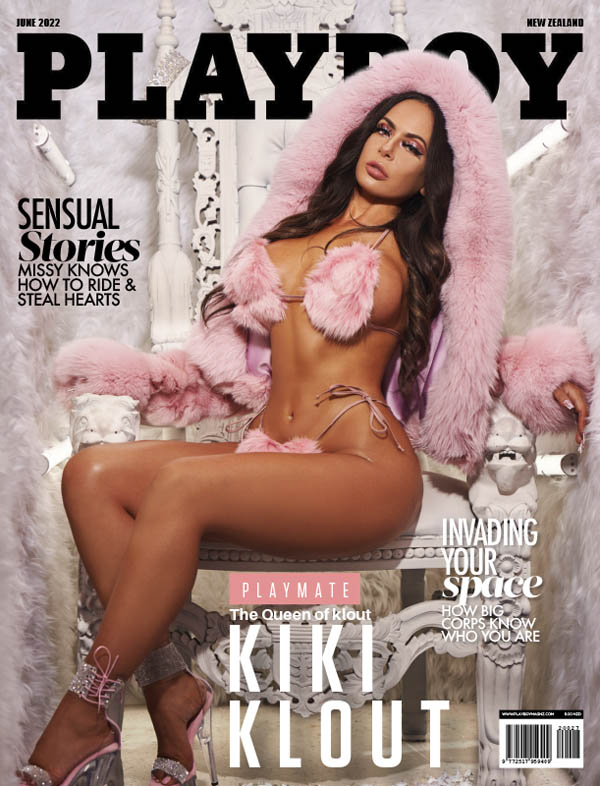 with Kiki Klout
Such an absolute honor to have you on Playboy! Talk to us about your career and what made you get into the industry? It is an honor and dream to be in Playboy! I am excited to see my career expand and flourish to its full potential. Pinch me because I honestly feel like I'm dreaming. Being a part of such an iconic brand has definitely set the bar high for my next goal in life to achieve.
In 2014, at the age of 18, I met my long-time best friend of 10 years (Paris Banks) who told me about dancing. I remember going to the store with her to get my first pair of sexy heels not knowing that those first pair of heels would change my life for the good. I danced in different cities and different states traveling as a duo all over the place. One day before work we were sitting in the car talking about expanding our careers in the sex industry world. That's when I got the idea to find an agency (AMA Modeling) who could take me to that level.
I am now an erotic XXX Model. I have been modeling since late 2018. Once I joined AMA I realized that this was a perfect fit and the job I could keep working and never get tired of it. Growing up in my younger adult years being a Porn Star/Playboy Playmate was a glamorous title and to be sitting here in the same position as all the beautiful women I have seen on all the front covers is so surreal.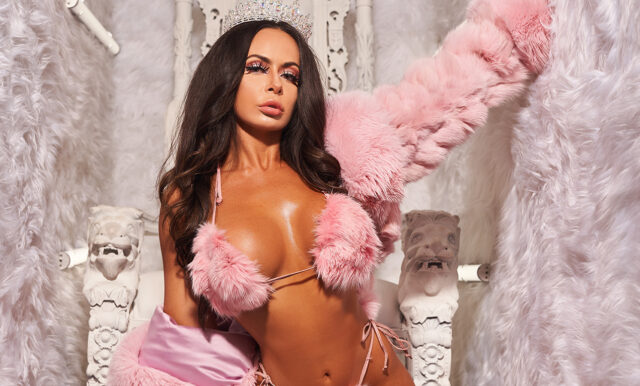 What is at the top of your list to achieve the most this year? It's hard to top being named Playboy Playmate for New Zealand June 2022 but I've always wanted to step outside of the box and become a mainstream actor. I also would love to shoot for other mainstream magazines like, Harper bizarre, FHM, Paradise magazine, and L'official, and Maxim.
What does it mean for you to be seen as a strong, intelligent, ambitious woman? To be a strong independent, intelligent, and ambitious are three key qualities that are very important in being a high-value woman. I value myself as a high-value womanand what I bring to the table are qualities that will keep me structured from being co-dependent on anyone else. Keeping me strong from all the hurdles that life must throw at me. Expanding my knowledge by educatingmyself daily. Even keeping up on sick days because I am ambitious to do so and strive for greatness all while being humble.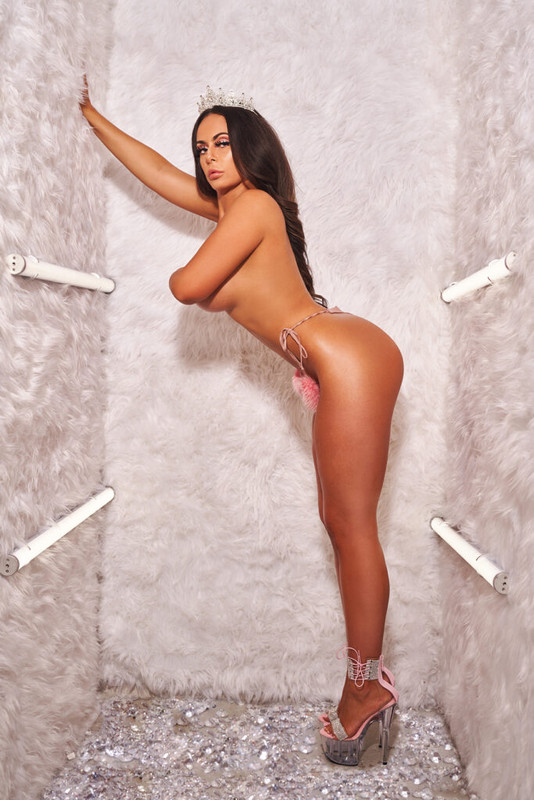 What would you say makes you stand out in the industry? I feel like I obtain so many rich qualities so it would be hard to choose one. If I had to choose my main quality would be my loving, and kind personality. Regardless of amazing looks that are a bonus to this industry, treating people with the love and respect you expect to be treated with are top tier and can get you a long way in life.
Where do you draw most of your strength from as a professional, career woman? Iknow I draw a lot of strength from a lot of the women in this industry that I have built a good relationship with. We are all supposed to work together and be a team regardless of what level in your career you're on. I genuinely love passing down advice that has been handed down to me to help the next woman in line trying to build her brand.
What are some of your biggest passions? My biggest passion is still growing and learning things about myself I didn't know. I take what I do for a living very seriously and along the way I have learned that I really love acting outside of the adult industry. I have a passion to push myself daily past my limits to see what I can conquer.
3 ultimate deal-breakers when it comes to men? Three ultimate deal-breakers when it comes to men are, bad hygiene, bad attitude, and no ambition to be great.
Where can our readers catch up with you and stay updated with your work? If you'd like to stay updated with me and my work you can keep updated with me on all my platforms. Twitter/Onlyfans: @kloutkikiInstagram/Tik Tok: KikithesnackYoutube: kiki klout Kikiklout.VIP.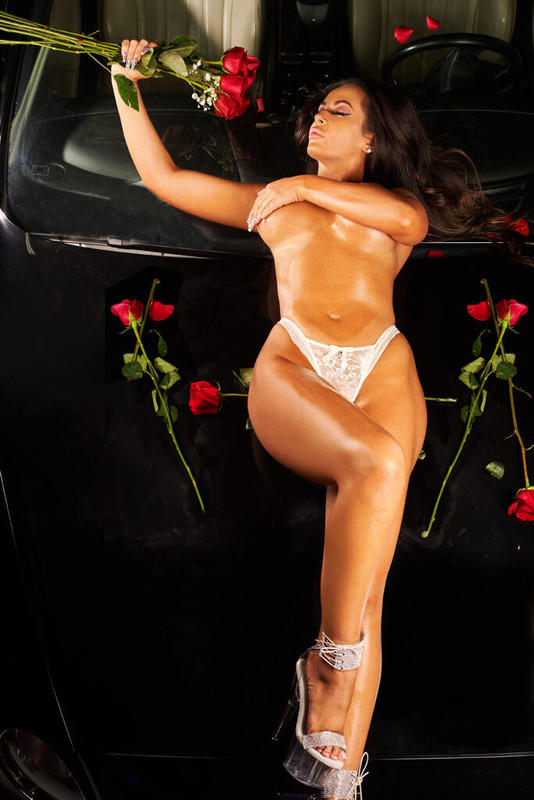 We are so happy to have gotten to know you a little bit! Any last words out there for our readers? Huge thank you to Playboy for giving me this opportunity to be featured in your magazine. Thank you to all my friends, family and supportive woman in the same industry as me. I also want to thank Mosaab this wouldn't be possible without you. Most importantly I want to thank the fans and readers for being here to learn a little bit about me on a more person level and I appreciate all the love and support. — XOXO KIKI KLOUT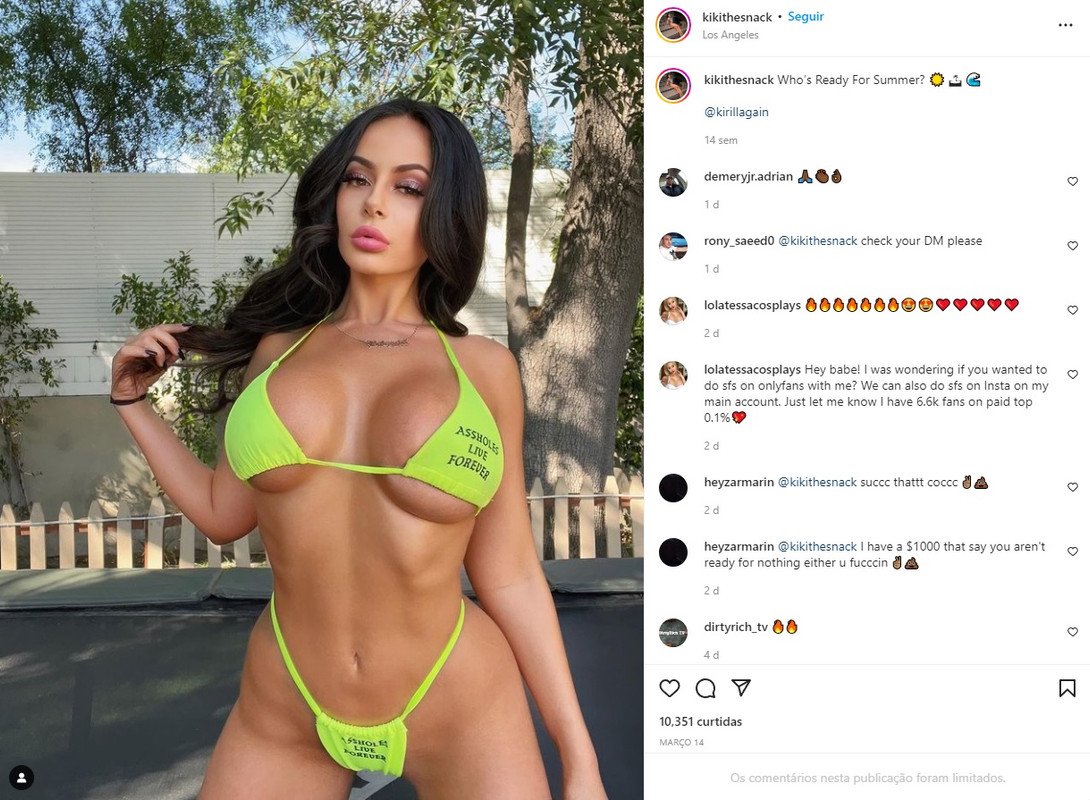 *****Conteúdo Extra*****
Gostinho de quero mais???
**O link para baixar a revista se encontra no primeiro comentário, bom proveito!**